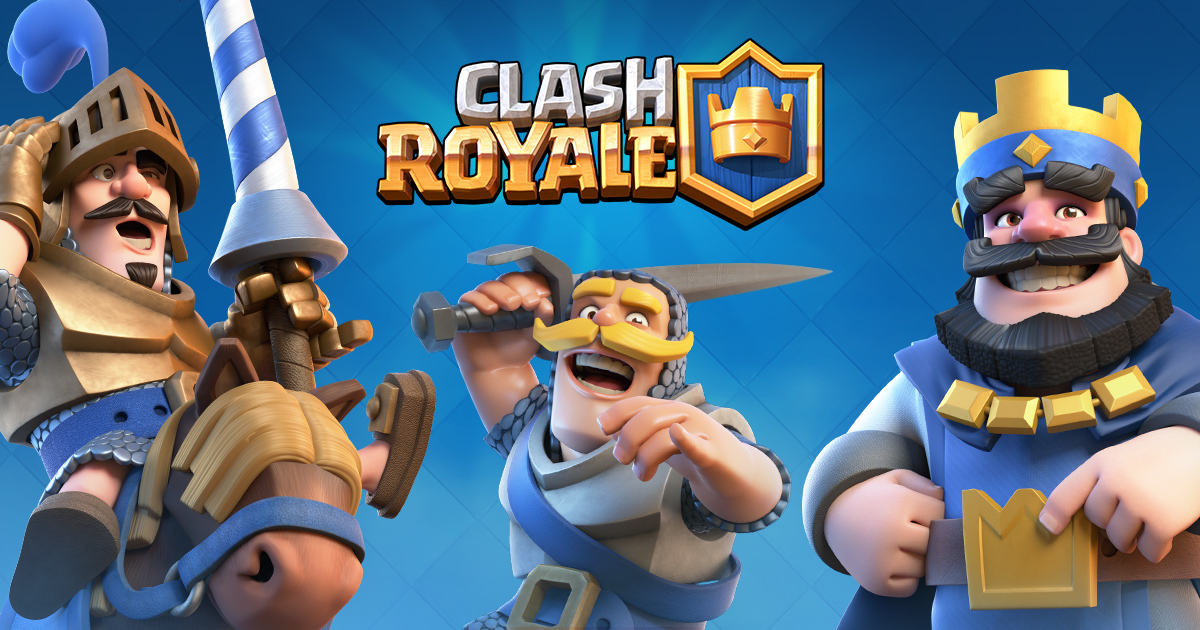 Hi everybody! Today we are going to talk about Clash Royale!
1. The Goal
 Clash Royale is a strategy game made by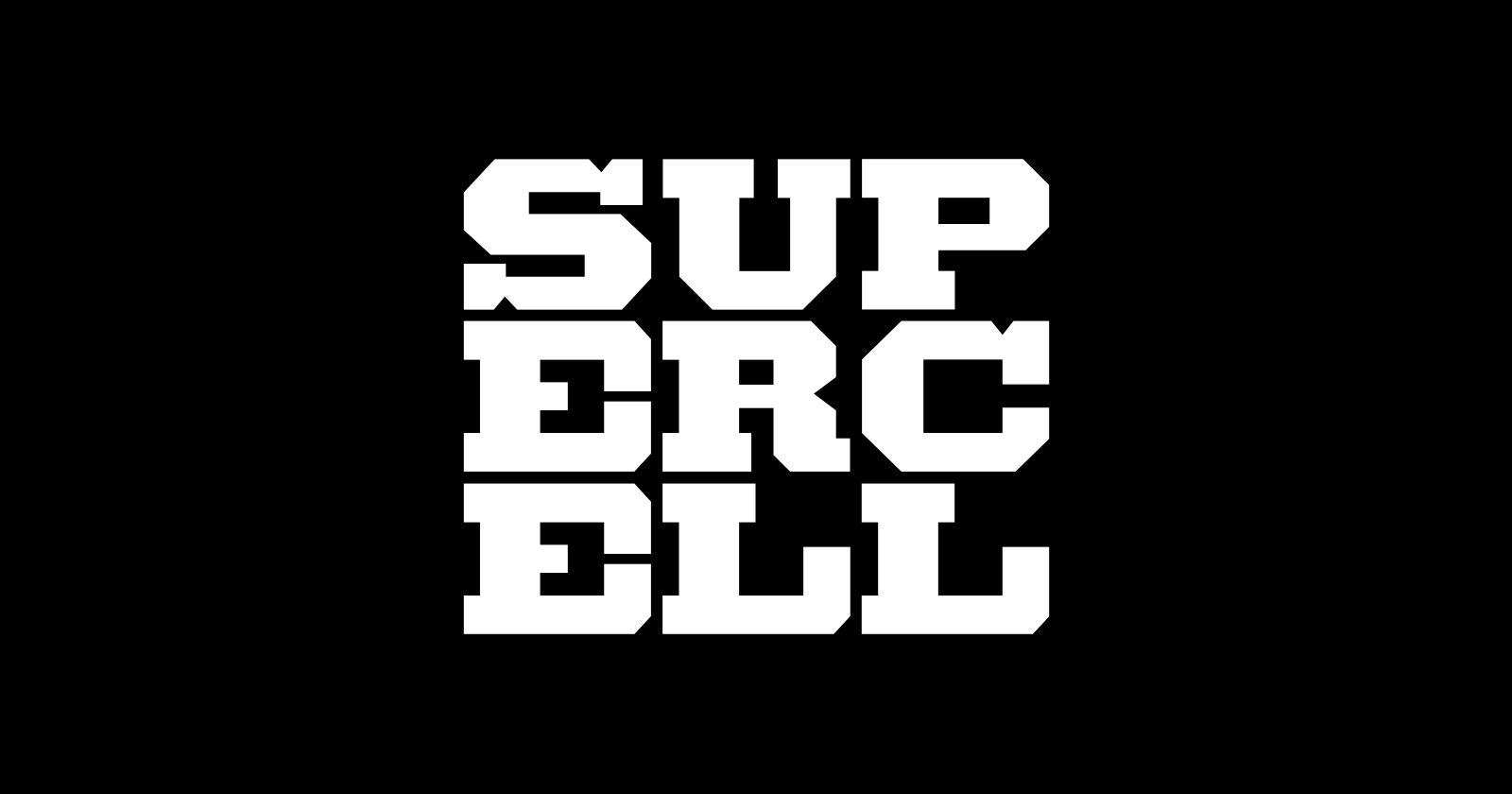 .
It is a game where you have to desctruct your enemy's towers by putting cards on the battlefield. You choose these cards by making a "Deck", which contains 8 cards. Each card costs a number of elixir and you have 10 elixir maximum. You must protect you base with your cards and at the same time, you must attack the other.
2. The screen
The Clash Royal place where you enter at the beginning and between each battle is like this photo: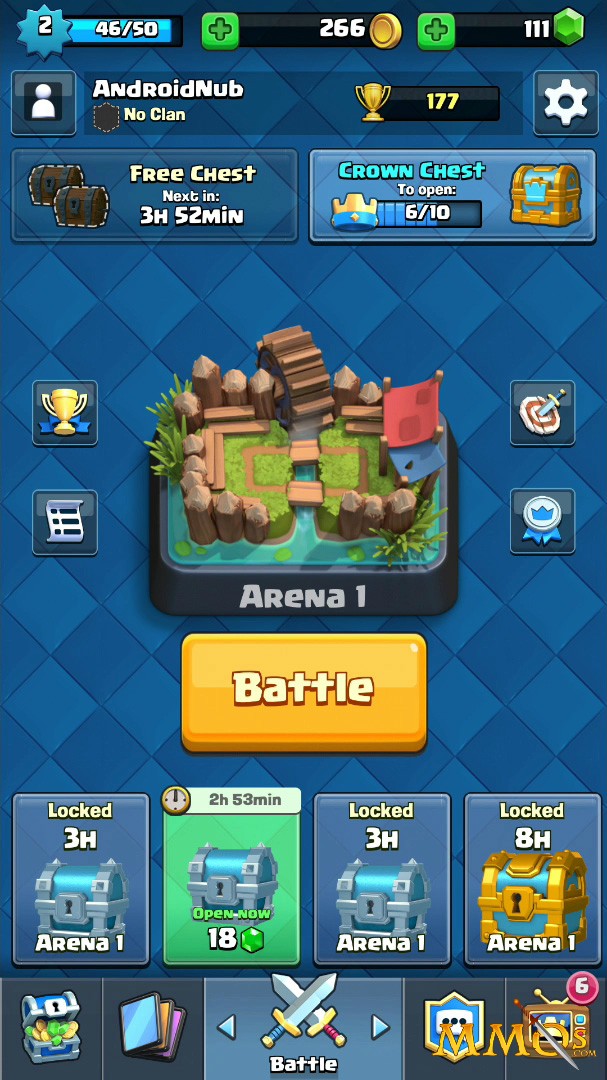 At the bottom of the screen, there is line with a lot of icons. The firs, the chest one is the shop. There you can buy some cards (with gold, the game's money) or chest (with gems), and even gold(with gems too) or gems (with true money). Then, the second one is the deck place. There, you can make your deck, upgrade you cards and look at the cards that you need. After these two icons, there are two little swords which put you on the main screen, where you can open chests, make battles and look at your profile. The  forth is the part where you can go in a clan, chat with the members, give cards, ask cards and even make amical battles with your friends. The last one is a place where you can make tournaments and challenges, but you have acces jus at the 8 level of experience.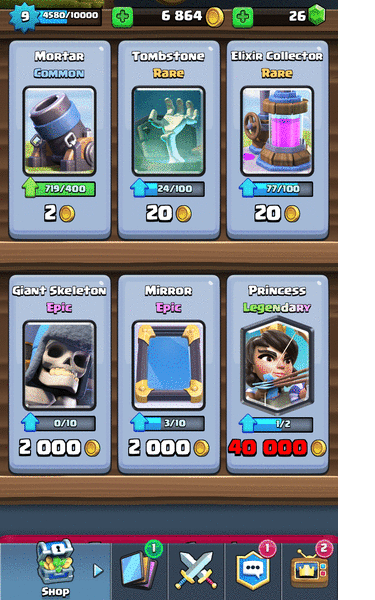 3. A Short gameplay
 Here is a short gameplay where you are oing to see a battle and a quick view of all the parts of the menus.